Youth wrestling for boys and girls ages 5-14 in the Thornton, CO area
(Must be 5 years old by September 1st)
2018-2019 Registration Information
Registration is OPEN!!!
Registration can be done at any of the practices until we reach our max for the club. The first practice will be on Tuesday, October 2, 2018. Please see calendar for practice dates or follow us on Facebook at www.facebook.com/JrTrojansWrestling
Please contact President/Head Coach Rudy Martinez Jr at 720-329-1359 for more information
Email: jrtrojanswc@gmail.com
click the link below for Track Wrestling to view your wrestler's tournament bracket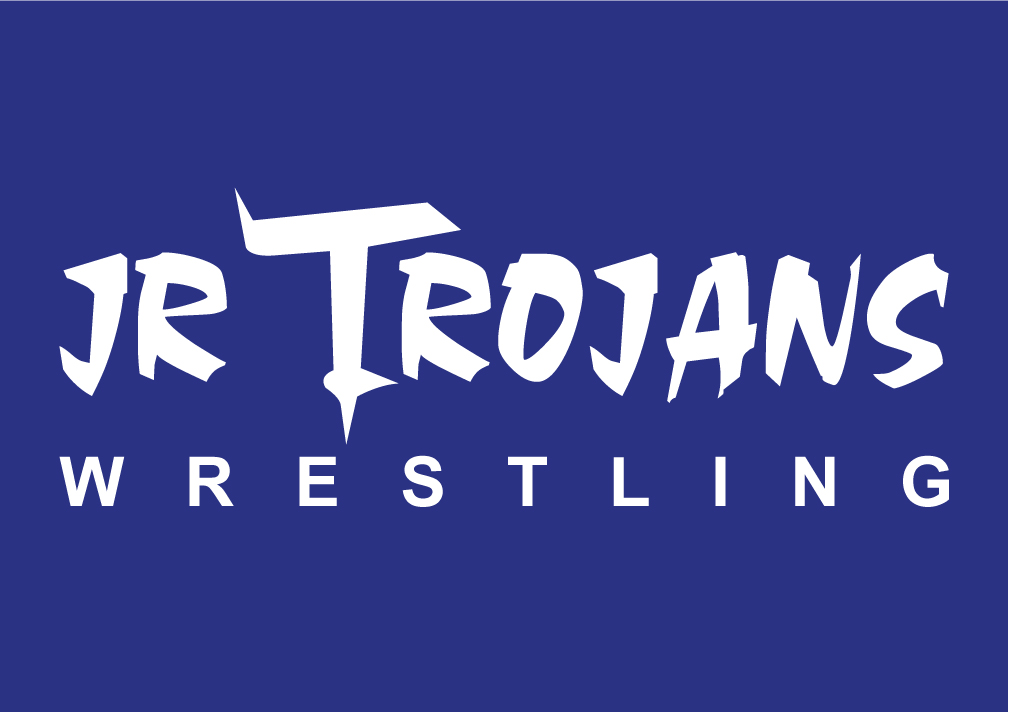 See "Membership" tab for general membership details.
2018-2019 Membership Fees
Returning Jr Trojans Wrestlers - $135
New members - $150
Siblings- $120 each
Registration for the 2018-2019 season will be held on
September 5, 2018 and September 12, 2018
at Thornton Community Center, 2211 Eppinger Blvd, Thornton, CO 80229
6:30pm-8pm
New wrestlers will need to provide a copy of a Birth Certificte.
Volunteer coaches are needed

Club membership fee includes USAW and Western Suburban Wrestling League memberships,
facility use fee, insurance, club shirt, custom singlet
***Fees are subject to Change***
Call head Coach/President Rudy Martinez Jr at 720-329-1359 for additional registration and practice details
Practices start first week of October and go until the end of February.
Competition starts in November and goes to the end of February.
Membership fee is non refundable after one week of practice. There may be exceptions made. You will need to bring payment and a copy of the wrestler's birth certificate as well as fill out a registration form during the registration period or at a scheduled practice.
BOYS AND GIRLS AGES 5- 14 (no high school) (Must be 5 years old by September 1st)
Practices start beginning of October and season goes until the end of February.

Wrestling shoes, workout clothing required at all practices. No clothing with zippers allowed. No jewelry.
Finger nails must be trimmed at all times.
PARENTS ARE RESPONSIBLE FOR PROVIDING WRESTLING SHOES, HEADGEAR, KNEE PADS (OPTIONAL), TOURNAMENT FEES (approx $16 each tournament) , TRANSPORTATION TO AND FROM PRACTICES/TOURNAMENTS, FOOD/DRINK AT TOURAMENTS, AS WELL AS ANY OTHER FEES NOT INCLUDED ABOVE UNDER THE MEMBERSHIP FEE. PARENTS ARE RESPONSIBLE FOR THEIR WRESTLERS AT ALL EVENTS AND PRACTICES. THE SEASON IS LONG AND DEMANDING (OCTOBER TO END OF MARCH)
Fundraisers are done to provide possible extra items for wrestlers, to provide funds for a banquet, end of season awards, and to help keep registration fees down in order to cover general operating costs.
Wrestlers and their parents can choose which tournaments and how many they would like to compete in.
Weekly attendance at tournaments is encouraged, but not required.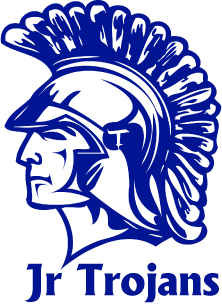 The following practical ideas for high carbohydrate, low-fat, moderate protein foods are
provided to assist wrestlers, their parents and coaches in choosing appropriate foods.
BREAKFAST IDEAS
Drink at least one 6-ounce glass of your favorite juice
Drink at least one 8-ounce glass of water
Bagel, English muffin, or whole-wheat toast spread with peanut butter and topped with a
sliced banana, or jam
Bowl of cold or hot cereal with low-fat milk, topped with fresh fruit
English muffin, or whole-wheat toast spread with jam
French toast, pancakes, or waffles topped with low-fat yogurt, applesauce, syrup, or jam
Fresh or canned fruit
Homemade milkshakes made with low-fat milk, low-fat yogurt, and fruit
Leftover vegetable pizza
Poached egg
Stir cold breakfast cereal into low-fat yogurt
LUNCH IDEAS
Drink at least one 8-ounce glass of water
Drink at least one 8-ounce glass of low-fat milk
Whole-wheat or pita bread with turkey, chicken, lean roast beef, or lean ham, and Swiss
cheese, and vegetables. (Tomatoes, green peppers, lettuce, cucumbers, onions,
and sprouts are all great!)
Tuna or chicken salad sandwich with low-fat mayonnaise.
Baked potato topped with low-fat sour cream, mozzarella cheese, salsa, or skim milk
Vegetable pizza
English muffin topped with pizza sauce and melted cheese
Chicken noodle soup
Fresh fruit
Graham crackers
Vanilla wafer
Pudding made with low-fat milk
Low-fat yogurt
Always include at least one serving of vegetables and fruit with lunch
DINNER IDEAS
Drink at least one, 8-ounce glass of water
Drink at least one, 8-ounce glass of low-fat milk
Baked potato with low-fat topping
Baked turkey, white meat without skin
Bread, muffins, or rolls
Broiled chicken, white meat without skin
Brown or white rice
Cooked vegetables
Fruit
Instant pudding made with low-fat milk
Lean beef or pork
Oriental stir fries with rice
Pasta with tomato sauce or low-fat meat sauce
Tortillas with low-fat refried beans and salsa
Tuna-noodle casserole made with water packed tuna
SNACK IDEAS
Drink at least 1 8-ounce glass of water with your snack.
Air popped popcorn Low-fat yogurt
Animal crackers Low-fat pudding cups
Bagels Low-fat fruit bars
Baked snack crackers and cheese Oatmeal cookies
Blueberry muffins Peanut butter and jelly sandwich
Chicken or turkey sandwich with low-fat mayonnaise Pretzels
Fresh fruit Pudding pops
Fruit Newtons String cheese
Fruit bread Vanilla wafers
Fruit bars Vegetables and dip
Ice milk or frozen yogurt
HELPFUL FOOD & CALORIE SUGGESTIONS
Meats: The following meats are low in fat and have approximately 120-150 calories, per
3 ounce serving.
Fish
Lean roast beef
Lean ham
Lean ground beef - (Rinse ground beef to reduce the fat content)
Skinless, white chicken
Skinless, white turkey
Water-packed tuna
When cooking meat, it should be broiled, baked, or grilled to keep the fat content to a
minimum. Choosing leaner cuts of meat will help in keeping the fat content low.
Breads: The following breads have approximately 50-100 calories per serving.
1 biscuit 5 saltine cracker squares
1 slice bread 1-6" corn tortilla
½ English muffin 1-4" pancake
½ hamburger or hot dog bun 1-4" waffle
1 dinner roll
Adding butter, mayonnaise, or margarine greatly increases the calorie content.
Honey, jam, or low-fat peanut butter are a better choice.
Calorie content of various spreads:
Butter (hard) - 34 calories per teaspoon Margarine - 34 calories per teaspoon
Butter (whipped) - 27 calories per teaspoon Mayonnaise - 33 calories per teaspoon
Catsup - 10 calories per teaspoon Mustard - 4 calories per teaspoon
Honey - 21 calories per teaspoon Peanut butter - 31 calories per teaspoon
Jelly/jam - 17 calories per teaspoon
Fruits and vegetables vary greatly in calories, but they are all low in calories compared
to most other foods. They are also fat free, with the exception of avocados, unless they
are topped with margarine, butter, or high calorie dressings. They are very high in
nutrients.
HEALTHY CHOICES WHEN EATING OUT:
Baked potato with low-fat toppings
Bean or chicken burrito
Cheese or vegetable pizza
Chicken sandwich, with low-fat mayonnaise, barbecue sauce, or honey mustard
Chili
Roast beef sandwich
Side salad with low-fat dressing
Skim Milk
(Refer to the fast food handout for additional ideas.)
BEST FOOD CHOICES FROM CONVENIENCE STORES:
Animal crackers Low-fat chocolate milk
Fruit Low-fat bean burrito
Fruit bars (ie. Fig bars) Nutri Grain bars
Granola bar ( not chocolate covered) Pretzels
Juice boxes String cheese
Low-fat yogurt V-8 juice
1. You should be sure that your child knows that – win or lose, scared or heroic – you love him/her, appreciate his/her efforts and that you are not disappointed in him/her.
2. You should try your best to be completely honest about your child's athletic capability, his/her competitive attitude, his/her sportsmanship – and his/her actual skill level.
3. You should be helpful – but don't coach him/her on the way to practice and competition – or on the way back home.
4. You should teach your child to enjoy competition for competition's sake, remembering that there are lessons to be learned in winning as well as in losing.
5. You should not try to relive your athletic life through your child or try to create an athletic career to replace the one that you never had.
6. You should not compete with the coach – remember, in many cases, the coach becomes a hero to the athletes, a person who can do no wrong.
7. You should not compare the skill, courage or attitudes of your child with that of other members of the squad or team – at least not in his/her hearing.
8. You should get to know the coach so that you can be sure that his/her philosophy, attitudes, ethics and knowledge are such that you are happy to expose your child to him/her.
9. You should always remember that children tend to exaggerate, both when praised and when criticized. Temper your reactions when they bring home tales of woe or tales of heroics.
10. You should make a point of understanding courage and the fact that it is relative. Some of us climb mountains but fear flight – some of us will want to fight but turn to jelly if a spider crawls nearby. A child must learn: courage is not absence of fear, but rather doing something in spite of fear.