Announcement
2014 Cheerleading Registration
More editing options
 REGISTRATION FOR ALL AGES (5-10) 
 Registration will take place on Saturday March 22nd and 29th at the Einstein Community
 Center, 135 Einstein Loop, Co-Op City Bronx, NY 10475
 Registration will be held from 10am - 2pm. See flyer for details.
To Register online follow this link: http://www.nbysa.net/Registration.html
 REGISTRATION ITEMS NEEDED
To register you will need:                           Copy of Birth Certificate                           Copy of most recent Report Card      (Participants must be committed to maintaining a 75% or better grade  average)                      Two Passport size photos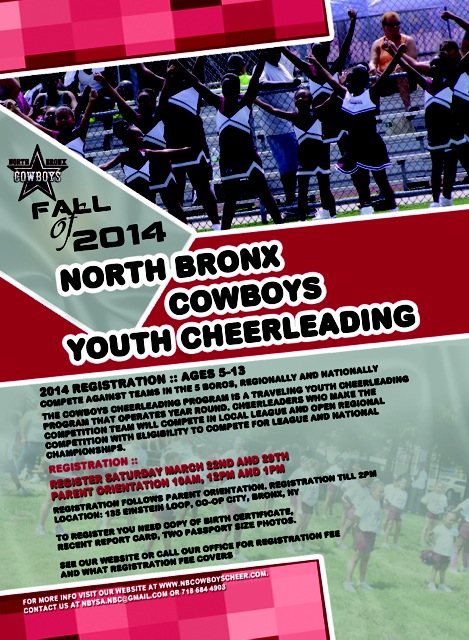 Comments
There are no comments for this announcement.