Welcome to Ridgewood Junior Wrestling. Our program is designed for kids in Ridgewood, New Jersey to learn the sport of wrestling in a safe and fun environment. Please feel free to explore our web site!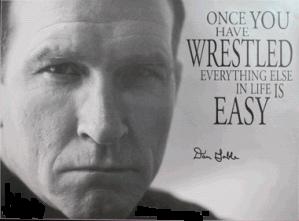 The first line on each year shows elementary school award winners, the second line shows our middle school award winners. Awards are presented each spring at our annual banquet.
Year
Novice of the Year
Most Improved
Most Outstanding
"Hunt or be Hunted" Award
Leadership Award
Bulldog Award
2017-2018

6U- Aidan Dowling

8U- Matt Dowling

10U- Brody Perlman

12U- Hristos Molnar & Joe Theisen

8U- Ethan Dowling

10U- Colin Burns & Ronan Ozaydin

12U- Leo Sharp

14U- Thomas Malone

6U- Henry Daffron

8U- Marie Sharp

10U- John McGinty & Charlie Shaddow

12U- Mikey Kaufman

14U- Colin Calvetti, Jack Sharma & Sam Crosly

Phil Micale

Hayden Blair

Marcus Hochegger

Ryan Sullivan

Jacob Pinke

AJ Tretola

Charles Klein

Charles Klein

Braden Lake

Colin Lake

2016-2017

6U- Troy Fortunato

8U- Braden Lake

10U- Colin Burns

12U- Michael Amoruso

8U- Gabriel Shadow

10U- Emily Kaufman

12U- Samuel Crosly

12U- Hayden Blair

14U- Sean Emmanuel

8U- Hudson Feeney

10U- Johnathon McGinty

12U- Jack Sharma

14U- Shane Trattner

14U- Anthony Vaccarella

Marie Sharp

Mikey Kaufman

AJ Tretola

Sam Boogaert

Colin Lake

Colin Calvetti

Colin Feeney

Chris Fyock

David Hammerle

Charlie Shadow
Registration for the Ridgewood Junior Wrestling (RJW) program is now open for the upcoming 2017-18 season. RJW is a recreational program for Ridgewood children. The goal is to teach the sport of wrestling in a fun & safe environment, and to provide competition that is appropriate for each child's skill level.
Registration is open to children in grades K-8. The season starts at the end of November and runs through the beginning of March. Practices are held at Ridgewood High School. Wrestlers with 0-3 years of experience typically practice on Monday and Thursday evenings from 6:30-8 pm while wrestlers with more experience practice Tuesday at 7 pm and Thursday evenings at 7:45 pm. All wrestlers will have the opportunity to wrestle in several matches and tournaments depending on their interest level and receive a uniform as part of the registration fee.
RJW also fields competitive dual teams that compete in the Twin County Junior Wrestling League (TCJWL) and the Northern New Jersey Youth Wrestling League (NNJYWL). In addition, we sponsor opportunities for all wrestlers to compete in District, Region and State tournaments. These dual leagues and tournaments provide opportunities for interested wrestlers to gain competitive wrestling experience. Wrestling is a sport that is highly complementary to success in other sports, while also building character, a strong work ethic and other successful traits unique to the sport of wrestling.
Please register via Community Pass (Community Pass) and explore our website for more information on the program.
2015-16 NOVICE TOURNAMENT RESULTS
Butler Novice
1st Place: Sam Crosly (12U), Ryder Langsdale (12U), Tommy Gammer (12U), Charlie Shaddow (8U)
2nd Place: Brandon Henni (12U), Nick Santucci (12U), Thomas McGahan (12U), Max Lobosco (12U), Blake Langsdale (10U), Hudson Feeney (8U)
3rd Place: Imran Husain (12U), Ryan Bognar (12U)
Ken Garbadian Novice
1st Place: Charlie Shaddow (8U), Hudson Feeney (8U)
2nd Place: Charlie Rupprecht (12U)
3rd Place: Nick Santucci (12U), Leo Sharp (10U)
4th Place: Drew Gorman (8U), Anthony Dezelan (10U), Colin Lake (8U)
Mahwah Novice
1st - Marcus Hochegger (8U), Tahir Kenyatta (12U), Sam Crosly (12U), Brandon Henni (12U)
2nd - Irfan Husain (10U)
3rd - Imran Husain (12U), Colin Lake (10U), Anthony Dezelan (10U)
4th - Braden Lake (8U), Max Lobosco (12U)
2015-16 NNJYWL Dual Team Results
NNJYWL Dual Team Captains: The 8th Grade Class
Participated in an NNJYWL Dual: Colin Calvetti, Colin Burns, Michael Malozemov, Luke Chakonis, Joe Bussinelli, Anthony Vaccarella, David Hammerle, Sean Emmanuel, Michael Bussinelli, Hayden Blair, Jack Sharma, Christopher Fyock, Lucas Sharma, Nico Nardone, Shane Trattner, Jonathan McGinty, Philip Micale, A.J. Tretola, Jeffrey Deiss, Evan Rosenfeld, Andrew Joel, Jack Polise, Colin Feeney, Thomas McGahan, Bobby Turso, Ryder Langsdale, Brandon Henni
Dual Team Warriors - Wrestled 11 or More RJW Dual Meets: John McGinty, Michael Malozemov, Hayden Blair, Philip Micale, David Hammerle, Michael Bussinelli, Christopher Fyock, Lucas Sharma, Shane Trattner, Joseph Bussinelli, Jeffrey Deiss, Jack Sharma
Top Overall Individual Records (7 match minimum): Lucas Sharma (12-1), Philip Micale (12-1), Michael Malozemov (11-1), John McGinty (10-3), Joe Bussinelli (9-4), Michael Bussinelli (9-4), Hayden Blair (8-4), Jeffrey Deiss (8-4), Shane Trattner (8-5), Jack Sharma (7-6), Anthony Vaccarella (7-0), Sean Emmanuel (6-2), Chris Fyock (5-3)
Team Point Leaders: Phil Micale (65), Lucas Sharma (62), John McGinty (57), Michael Malozemov (52), Shane Trattner (48), Jeffrey Deiss (48)
Team Tournament Results
Montville Dual Tournament 2nd Place
Cutter Classic Tourney 4th Place
NNJYWL Division Standings 2nd Place
NNJYWL League Tourney 5th Place
League Dual Team Scores
Ridgewood 65 Waldwick 30
Ridgewood 85 North Plainfield 9
Butler 45 Ridgewood 41
Ridgewood 46 Mendham 43
Ridgewood 66 Sparta Pride 30
Ridgewood 54 Jefferson 36
Westfield 60 Ridgewood 31
Ridgewood 45 Sussex-Wantage 41
Ridgewood 50 Par-Troy Hills 31
Ridgewood 65 Hanover Twp 24
Ridgewood 48 Cranford 36
Ridgewood 72 Mount Olive 24
Ridgewood 59 Stillwater-Fredon 30