WELCOME to Southern California's networking site for Cheer Coaches, Dance Directors and Administrators working with youth, K-12, public / private schools, rec leagues and studios.

The 4th annual SPLITZ! Cheer & Dance Coaches Conference will take place Saturday, September 25, 2010 at Pechanga Resort & Casino in Temecula, Caifornia from 8:00 a.m. - 4:00 p.m.
SPONSORS: click on SPONSOR Info in the menu bar to see how you can participate in 2010.
ATTENDEES: Click on ATTENDEE Info in the menu bar for more details. Register online OR download forms and mail in.
SPEAKERS: We will have some of your past favorite speakers as well as new speakers sharing their knowledge regarding choreography, stunting, safety, liability, game etiquette, working with parents and administration, simple fundraising and more!!
Click on HOTEL Info if you will be staying the night prior at Pechanga Resort & Hotel. Use your AAA card for additional savings (for phone-in reservations only).
Do you want to share info regarding your upcoming event or see what's happening? Click on So. Cal Events in the menu bar.
We look forward to seeing you at our 2010 Conference! Please contact us if you have any questions.

ATTENDEES: click on the link above to register online OR download the forms by clicking on ATTENDEE INFO to your left in the menu bar.
SPONSORS: we are in the process of making online registration available to you also. In the meantime, please click on SPONSOR INFO to your left in the menu bar to download the forms.
Kim Coates
She has been involved in the cheer / dance industry for many years and brings a wealth of knowledge to share with you. Kim has experience as a high school ASB Bookkeeper, served on the Board of a high school booster club, was the coach / advisor for high school female cheer and co-ed teams. She's very passionate about her work as she designs and sells uniforms to some of the most successful cheer programs in Southern California as a Sales Rep for Broadway Cheerleading. Whether you are a first year coach or coach of many years, her workshops will be informative and give you the answers to questions you never thought to ask or were afraid to ask.
Topic 1:

Financial Accountability, Fundraising and Working with your School Bookkeeper
As a coach / advisor you need to decide which path suits your program when it comes to money, fundraiser requests, school debt lists, audits, ASB meetings, writing checks, non-profit organizations, membership, elected officers, etc. You will also hear about actual stories involving the mis-management of funds and how your program could be shut down whether it's a $10,000 or $10 mistake.
lllllllllllllllllllllllllllllllllllllllllllllllllllllllllllllllllllllllllllllllllllllllllllllllllllllllllllllllllllllllllllllllllllllllllllllllllllllllllllllllllllllll
You were just informed that you are taking over the program OR as you begin your second year, you want to make it better than the first. Cheer coaches are known to be "out in two years" through the revolving door but, if you have support and a plan and are consistent with your philosophy, discipline, organization, training and communication, you may find yourself enjoying what you do! Kim will share with you the "must haves" for every coach stepping into a new program, rebuilding a program or finding happiness in your program for many years.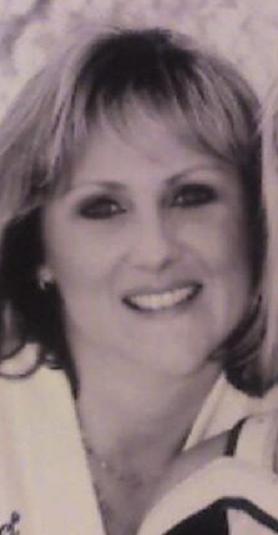 Kimberly Archie
Founder, Bring it on Safety Alliance, Medford, OR 2005-2008
Founder / CEO, National Cheer Safety Foundation (NCSF), Irvine, CA 2008-present
Partner, National Center for Catastrophic Sports Injury Research Center, UNC-Chapel Hill 2008
Safety/Risk Management Consultant, Scott Hamilton Productions Studio City, CA 2009-present
Expert witness, consultant, and/or paralegal for fourteen cheerleading injury litigation cases in CA, VA, MA, TX, IN, OH & UT. First cheer safety expert to recognize a national pattern of no emergency plan in place for catastrophic cheerleading injuries along with extensive experience with the media, high profile cases and class actions.
Kim has also had many opportunities with radio and television networks as a featured "expert" guest speaker for cheerleading safety as well as many publications for books, magazines and newspaper articles.
Topic 1: Emergency Plans & Head Injury Prevention
Topic 2: NCSF Coaches Education Program with the U.S. Sports Academy