Showing the progress on the softball field and tennis courts resurfacing since groundbreaking in late July, and pictures that were posted about a month ago.
The ground broke on resurfacing of the Falcons softball softball field and tennis courts in late July. Excerpts from the project description state "The proposal will replace the infield turf and provide new synthetic turf to the outfield. The approximate area of the existing synthetic turf to be replaced is 12,011 SF. The total disturbed area in the softball field will be 1.28 acres. The proposal will improve the tennis courts by resurfacing all six courts." The photo taken 8/14 shows the progress. We can't wait to see how the new field looks and feels!
2019 Varsity and JV Falcon Fastpitch

The WHS Lady Falcons will be hosting their annual Little League Night and Spring Training Clinic with Woodinville Little League. All Little League softball players age 6-14 are welcome. Please register online Here, or see the link to the Clinic Registration form and flyers below. Please register online or return registration form and payment to Mike Burger no later than April 15th to be registered in time to get a T-shirt. Contact Mike at mburger62@gmail.com if you have questions.
Little League Night Friday, April 19th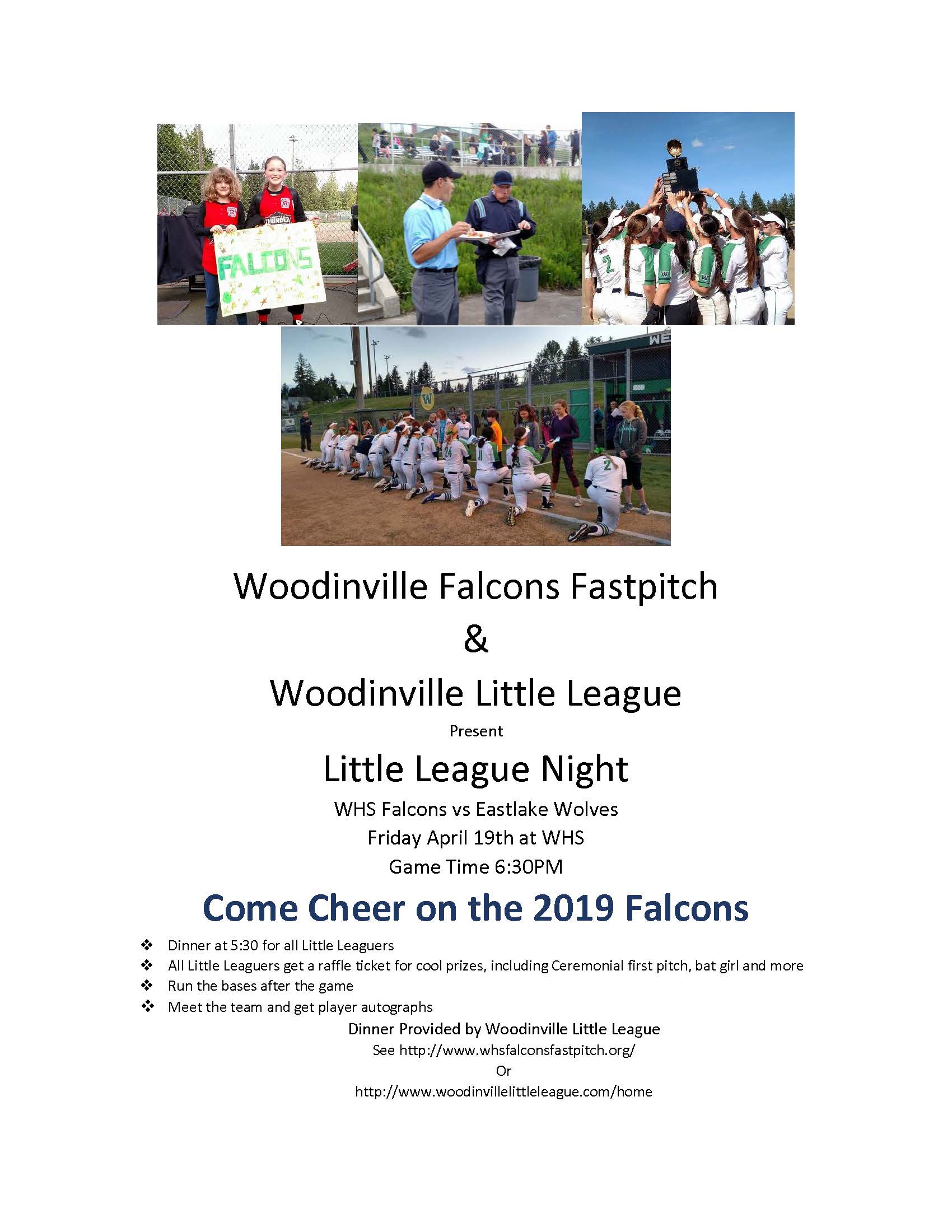 Little League Spring Training Clinic Sunday, April 28th