The La Grange Little League would like to thank all of its volunteers for their time and hard work. Without you this league is not possible. Thank you to all of the sponsors. Your generosity provides the necessary tools to make this expierence for the kids fun and memorable.
REGISTRATION FOR THE 2019 SPRING SEASON IS CLOSED!!
IMPORTANT DATES
DRAFT JAN. 29TH & 30TH (only managers and LGLL Predident and VP areallowed to attend)
FEB. 4TH - COACHING CLINIC
You should be contacted by you childs manager by Feb. 4th
FEB. 5TH PRACTICES BEGIN
Contact a board member for your tickets to the 1st annual La Grange Little League Crawfish Boil on Saturday March 16th! We are planning a fun time with great food!! Tickets are $25 pre-sale, $30 at the door and sponsor tables are $400 for 8. Contact a board member for details!
Click on the "Events" link to see a calendar with important dates.
Please contact any board member if you have any questions!
For a list of helpful forms and information, please vist the "LINKS" tab on this page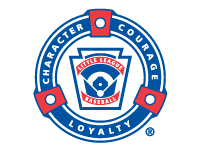 La Grange Little League has obtained a discounted rate of $18 for the online version of the PCA workshop. You are responsible for this dollar amount in its entirety. Please follow the instructions and link below to complete the online registration process.
1) Go to http://shopping.positivecoach.org/Store/Courses/Double-Goal-Coach
2) Select Option #2: Register and pay
3) Enter discount code: SOChouBYcoach1 in the Promotion Code box and click Apply
4) Click Proceed to payment
5) Fill in billing and payment information
6) Pay and follow instructions to register and begin course
7) Once course is completed. Please provide copy of certificate to Al Chorens/LGLL player agent/ 979-820-9130. Thank you