Announcement
More editing options
---
Tips, tricks and things to know from your peers.
---
---
Protest 101: Your complete guide to protesting
Last season I watched a couple games/plays where the outcome could have been changed by a proper ruling. As a former umpire and now a coach I feel it is vital to pass on the proper way to protest a ruling. The first question is "why protest and why does it matter?". If a protest will change the outcome of a play it matters. However, I have heard people say the coach is taking a game too serious or they are too intense if they protest a ruling. We are not taking the game to serious we just want to get the call right. The primary goal of any good umpire is to get the call right, they are always unbiased and truly wanting to get the call correct.
The next question you need to know is "What do I protest?". Any rule that was improperly interpreted or enforced can be protested. For instance, if an umpire calls a runner out for leaving too early but allows any play to continue this would be incorrect as the rule states this is a dead ball. If you take the same call you may not protest if the runner left early or not as this is the umpires judgment.
Next, we ask "When do I protest?". For a proper protest you need to wait for all play to cease and give the umpire time to gather what they saw and make their ruling. Before the next legal pitch, you can ask for an explanation and if you are sure the umpire is incorrect request a board member. Let the umpire know you would like to protest the ruling and what specifically you are protesting. This brings up "who makes the final ruling on a protest?". The board member or Umpire in Chief will make the final ruling and the umpire/s in your game will never make the final ruling.

I hope this helps clarify the do's and do not's of how to properly protest a ruling. If you have any questions don't hesitate to reach out to any board member at the fields.
Sean Yesenski
9/19/18
---
Great Drills from You Tube
---
New Coach Handouts and helpful information.
Insurance Certificates
Chandler Unified School District
If you need a certificate for another location, please email the league with the name of the facility, address, city, state and zip code. Please include the contact person and phone number for the person you are dealing with.
Chandler Girls Softball is a non profit 501c3 organization.
Our EIN is: 86-0850671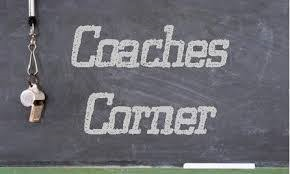 Comments
There are no comments for this announcement.