Welcome to Chandler Girls Softball!
Recreational softball league for ages 4 - 18, with no try-outs & no cuts!
Everybody plays! We emphasize skill development, fun, family, friendship & fitness!
We create a positive and encouraging environment for players, fans, coaches and umpires.
"The outcome of the child is more important than the outcome of the game... "
We will no longer be updating this website. Please follow the link below for all league updates.
------------------------------------------------------------------------------------------
---
Please Follow us on Facebook for more information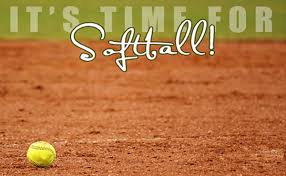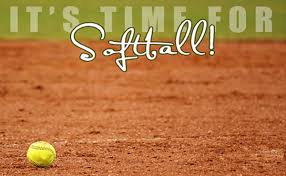 ---
Tips, tricks and things to know from your peers.
---
---
Protest 101: Your complete guide to protesting
Last season I watched a couple games/plays where the outcome could have been changed by a proper ruling. As a former umpire and now a coach I feel it is vital to pass on the proper way to protest a ruling. The first question is "why protest and why does it matter?". If a protest will change the outcome of a play it matters. However, I have heard people say the coach is taking a game too serious or they are too intense if they protest a ruling. We are not taking the game to serious we just want to get the call right. The primary goal of any good umpire is to get the call right, they are always unbiased and truly wanting to get the call correct.
The next question you need to know is "What do I protest?". Any rule that was improperly interpreted or enforced can be protested. For instance, if an umpire calls a runner out for leaving too early but allows any play to continue this would be incorrect as the rule states this is a dead ball. If you take the same call you may not protest if the runner left early or not as this is the umpires judgment.
Next, we ask "When do I protest?". For a proper protest you need to wait for all play to cease and give the umpire time to gather what they saw and make their ruling. Before the next legal pitch, you can ask for an explanation and if you are sure the umpire is incorrect request a board member. Let the umpire know you would like to protest the ruling and what specifically you are protesting. This brings up "who makes the final ruling on a protest?". The board member or Umpire in Chief will make the final ruling and the umpire/s in your game will never make the final ruling.

I hope this helps clarify the do's and do not's of how to properly protest a ruling. If you have any questions don't hesitate to reach out to any board member at the fields.
Sean Yesenski
9/19/18
---
Great Drills from You Tube
---
New Coach Handouts and helpful information.
Insurance Certificates
Chandler Unified School District
If you need a certificate for another location, please email the league with the name of the facility, address, city, state and zip code. Please include the contact person and phone number for the person you are dealing with.
Chandler Girls Softball is a non profit 501c3 organization.
Our EIN is: 86-0850671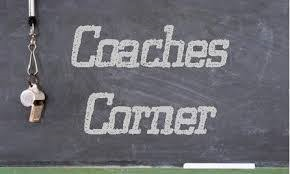 | | | | |
| --- | --- | --- | --- |
| Name | Position | Division | Chair |
| Sean Yesenski | President | 18U | Website, Schedule, Scores, Jerseys |
| Jay Hilton | Co-Vice President | 12U | Clinics, Player improvement |
| Matt Orlando | Co-Vice President | | Indurance, Background, Rules |
| Diana Colonna | Treasurer | 8U | Finances,Vendors |
| Andrea Hanson | League Secretary | 18U | Communications,Social Media |
| Jeremy Green | Member | 10U | Equipment, Awards |
| Allison Rasmussen | Member | 8U | Pictures |
| Janie Vallecillo | Member | T-ball | |
| Deb O'Connell | Member | 10U | Coach Mentor, Coach Improvement |
| Amie Wishart | Member | T-ball | |
| Marai Trask | Member | 14U | CYSA, Field Improvement |
| Jared Kremlacek | Member | 12U | Sponsors, Marketing |
| Brian Smith | Provisional Member | | |
| Monte Coffman | Non-Member | | Umpire in Chief |
Would you be interested in helping us grow the league and improve? We are always looking for volunteers who love the game of softball and would like to give back to a great league.
For More information please contact softball@cgsl.info
How do I know who is home and who is visitor? On the schedule visitor is always listed first and home is listed second. However, we will be doing a coin toss for pool and tournament games.
How many players can a head coach bring in with him or her at next season's registration? Maximum 4 players. Only 2 of the 4 can be pitchers or catchers (so 2 pitchers or 2 catchers or "1 pitcher and 1 catcher"). Coaches who do not bring pitchers and catchers will be able to secure them through the pitcher-catcher draft process or random league draw. All other players on each team are assigned by random league draw, taking into account city residency requirements, age, experience, draft picks and girls who are linked together by parents at registration.
Sponsor Placement Privilege: A team sponsor may place a girl on a team with a specific coach in addition to the maximum 4 that the coach brings in. The girl may not be a pitcher or catcher. The sponsor (not the coach) must request that the girl be assigned to the coach's team.
How many players can be linked together on the same team by parents? Maximum 4 players can be placed on the same team by parents at walk-in or mail-in registration. The registration forms must be submitted together showing the linkage on each form.
Can Parents request a specific coach for their daughter? No. Coach requests are not allowed. CGS has many excellent volunteer coaches in each division and girls will be assigned to a team & coach according to league rules.
My daughter left her _______, do you have a lost and found? Yes, If something is lost or missing please contact a board member under the armada and they can check our lost and found shelves.
What equipment does my daughter need to get started? Each player will need a helmet(with chinstrap), Bat and glove. Coaches bags are supplied with bats that can be borrowed as well.
How do I know which division I should place my daughter in? Place your daughter in the division that matches her age at January 1st. For instance on January 1st she is 8 she would be in 8U.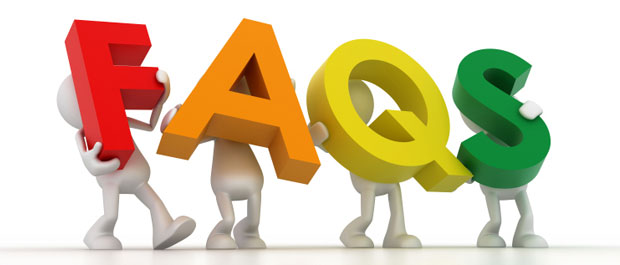 PICTURE DAY: SATURDAY, Sept 08, 2018

Chandler Girls Softball - Saturday, September 8, 2018
PICTURE TIME
SPONSOR NAME - TEAM
DIVISION
TEAM #
GAME TIME
1
7:00
Go RV Rentals
18U
3
8:00
2
7:05
Chandler Dogs 24/7
18U
6
8:00
3
7:10
Big 5 Sporting Goods
12U
5
8:00
4
7:15
Dick's Sporting Goods
12U
6
8:00
5
7:20
Salem Boys Auto
10U
3
8:00
6
7:20
Snedigar Martial Arts
10U
4
8:00
7
7:30
ALB Piping Products
TB
1
8:00
8
7:35
Dick's Sporting Goods
TB
2
8:00
9
8:05
Excel Screen Printing
TB
3
9:00
10
8:10
R&R Dent Removal
TB
4
9:00
11
8:20
Arizona Dental Design
18U
1
9:30
12
8:25
Dick's Sporting Goods
18U
4
9:30
13
8:35
Dick's Sporting Goods
12U
6
9:30
14
8:45
PHX Real Estate Girl LLC
12U
7
9:30
15
8:55
Leicht Visions
10U
1
9:30
16
9:00
ALB Piping Products
10U
2
9:30
17
9:05
Rock Bottom Realty
8U
3
10:00
18
9:10
Roger Pacheco's Landscaping
8U
4
10:00
19
9:55
Wilson - Goodman Law Group
18U
5
11:00
20
10:05
Box Targets
18U
2
11:00
21
10:10
Collins & Co. Construction
12U
1
11:00
22
10:15
FDM Chandler Ice Cream Shop
12U
2
11:00
23
10:20
Dick's Sporting Goods
10U
5
11:00
24
10:25
Spotless Barn
10U
8
11:00
25
10:35
Roofing Southwest
8U
1
11:15
26
10:40
Dick's Sporting Goods
8U
2
11:15
27
11:00
DIDPRINT.COM
14U
3
12:30
28
11:10
Skunk Motorsports
14U
4
12:30
29
11:20
Paul's Ace Hardware
12U
3
12:30
30
11:35
Lahr Electric
12U
4
12:30
31
11:40
Channel Master
10U
7
12:30
32
11:45
Chico's Ball Bonds
10U
6
12:30
33
11:50
SME - USA Inc.
8U
5
12:30
34
11:55
Przewlocki James Investments
8U
8
12:30
35
12:25
Excel Screen Printing
8U
7
1:45
36
12:35
Hayden's Pool Service
8U
6
1:45
37
12:40
Dick's Sporting Goods
14U
1
2:00
38
12:50
Gary's Automotive
14U
2
2:00
39
1:00
Mathnasium of Ocotillo
10U
10
2:00
40
1:10
Lang & Klain, P.C.
10U
9
2:00
41
1:20
One Dog Arizona
8U
10
3:00
42
1:30
John Peterson Custom Home Builder
8U
9
3:00