Announcement
Orange City Tournament Major Division
More editing options
The 2010 Orange City Tournament Major Division has been completed. Congratulations to the South Sunrise Angels and the Villa Park Red Sox in reaching the final game.
The South Sunrise Angels were able to defeat the Villa Park Red Sox in a hard faught game.
Thanks to both teams for participating in the Orange City Tournament and to all the help from the leagues to put games on and supply help to play the games.
Thanks
Chuck Kibby
Pat Massey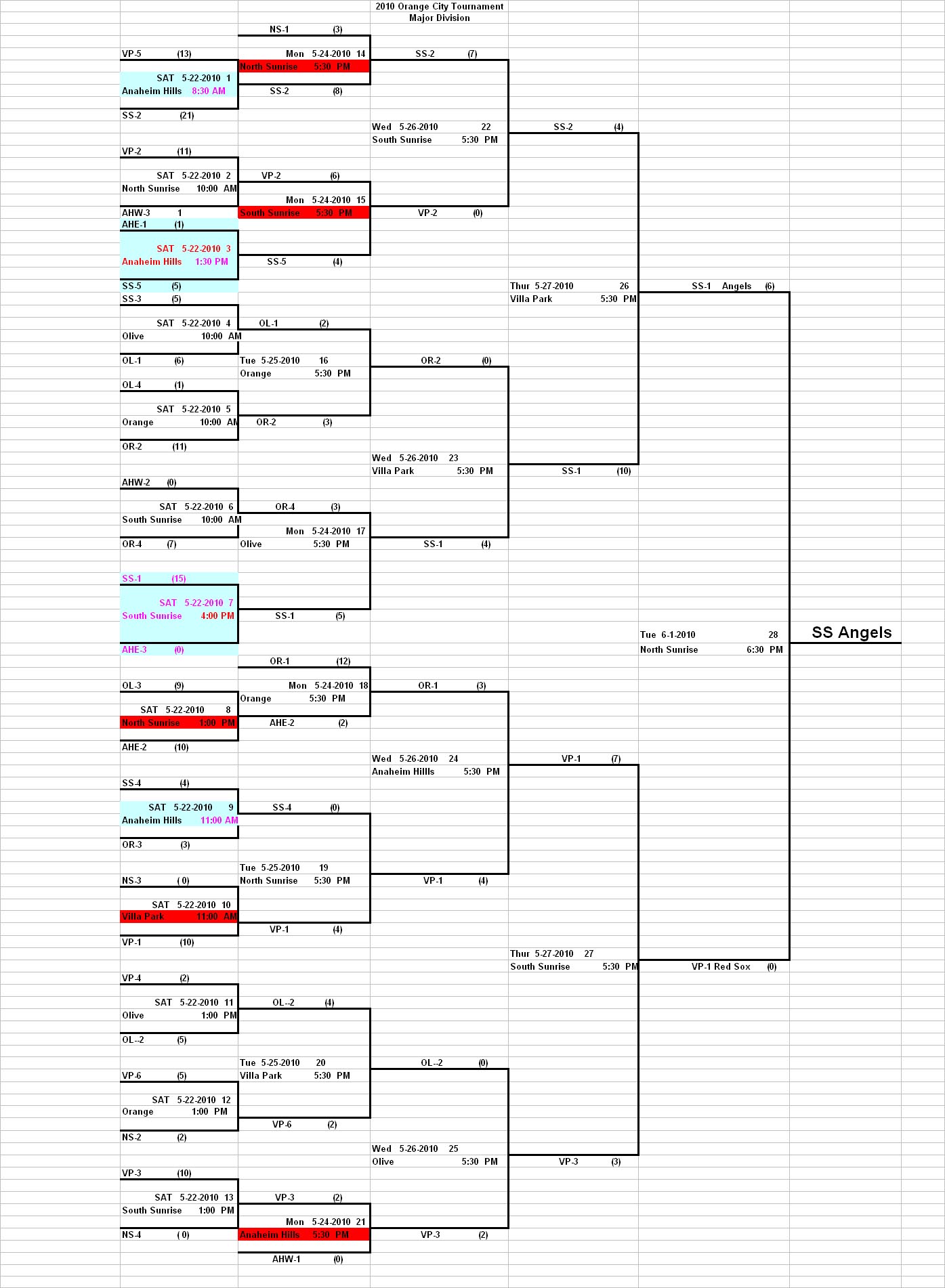 Comments
There are no comments for this announcement.