Announcement
ROYAL PALM CARDINALS FLAG FOOTBALL!!!
Posted by
Coach Mo
on Aug 21 2016 at 05:00PM PDT
More editing options
REGISTRATION FOR NORTH MOUNTAIN NFL FLAG FOOTBALL
Registration and minicamp for Cardinals NFL Flag football & tackle football at Royal Palm elementary school begins Wednesday 31 August 530pm-630pm.
Our leagues are kid driven and everyone plays. There will be opportunities for more advanced athletes to participate in competitive tournaments. All players will be given an opportunities to become better student athletes not matter what their skill set may be. We will continue to conduct a series of Wednesday registrations and skills and development camps through September.
During skills camps players will have the opportunity to learn every position. All games and practices will be on the Arizona Cardinals football field on the north side of the Campus off 19th ave 530-630pm on WEDNESDAYS. For details, contact Coach Mo at 480-217-0175 or at coachmo@live.com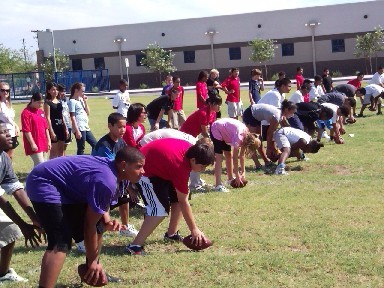 Comments
There are no comments for this announcement.