Announcement
Welcome to Orcutt Babe Ruth Baseball
Posted by
Jon Cox
on May 04 2019 at 05:00PM PDT
More editing options
2019 Spring Baseball Season
Games on Ellis Field - 12-13s (6 teams)
Tue / Wed / Thu: 5:00pm - Sat 9:00am / 12:00pm / 3:00pm
Games on Morrison Field - 14-15s (3 teams plus interleague with Santa Ynez and Five-Cities)
Tue: 5:00pm / Wed: 5:30pm - Sat 10:00am / 1:00pm
Address: 1 Auto Park Drive, Orcutt 93455
2019 SEASON
12, 13, 14, 15, and 16 year old players are eligible to play Babe Ruth Baseball.
**********HIGH SCHOOL BASEBALL PLAYERS**********
Registration for the 2019 Baseball Season for players that are playing High School Baseball will be taken until mid-April. Cost is $75. Players will be placed on teams but not practice or play until after completion of the High School baseball season.
REGISTRATION INFO:
NOTE: Player age is determined by age they are on May 1 2019.
Contact Orcutt Babe Ruth President Bryn Smith at 805-451-8516 or Tim Trenkle at 805-878-0967 for more information.
Registration will require:
1. Copy of the player's birth certificate
2. Proof of residency or proof of school attending
3. Registration fee (cash or check)

******All players must bring a Birth Certificate and proof of residency inside our boundaries or a report card/school document proving the player attends an Orcutt School. Parents will also need to sign a Consent to Treat form.

MANAGERS AND COACHES:
Coaching Certifications: All managers and coaches in Babe Ruth baseball must complete or have already completed the Babe Ruth baseball coach training. The training can be completed online at the following link: http://www.baberuthcoaching.org/coaches/. You will need to purchase the program which is approximately $20.
Background Checks: all managers and coaches are required to complete the background checks. Instructions are also at the link: http://www.baberuthcoaching.org/coaches/
FIELD MAINTENANCE
Come on out and take a look at the Orcutt Babe Ruth fields. Thank you Bryn Smith and volunteers who have provided support in these efforts. Coaches, parents, and players remember in the upcoming season to be available to put in time for pre-game preps and to dress the field after each game. Your efforts will continue to contribute to the quality conditions of the field to provide an attractive and safe playing surface and keep maintenance costs down.
Important Dates and Information - 2019
Tryouts: February 9th, 10:00am to 12:00noon and 1:00pm to 3:00pm, AND February 10th, 1:00pm to 3:00pm. Players not playing high school ball need to attend one tryout.
Spring Training: Tuesdays and Thursdays 4:00-5:00pm and Saturday 11:00-12:00 weekly prior to Tryouts
Player Draft: February 12th
Field Day / Hat Day: A field work day is scheduled for Saturday February 16th, 11:00am to 3:00pm. Teams will hand out their hats and hot dogs will be Q'd up for the worker-bees. Come on out and get acquainted with the fields and other members of the league.
Season: Opening Day Saturday March 9, 2019. Playing season February through mid-June.
Babe Ruth Bat Requirements: The latest policies regarding bats compliant for 13-15 year old Babe Ruth play can be found at the following link: http://www.baberuthleague.org/bat-rules.aspx.
Scorekeeping: Home teams are responsible for providing a scorekeeper for their game. Failure to provide a scorekeeper may lead to game forfeiture. For a tutorial on how to keep a score book please visit the following link: http://www.eteamz.com/vadistrict5/files/keepingscorebaseball04wo.pdf
Regular Season Rules Reminder
(refer to the 2019 Babe Ruth League, Inc. Baseball Rules and Regulations & Official Playing Rules booklet for complete wording and other rules)
Pitching Limitation - Babe Ruth Baseball use a pitch count rule to manage use of pitchers. 13-15 year olds are allowed a maximum of 95 pitches per game. 1-45 pitches thrown in a game requires 0 days of rest prior to the next appearance; 46-75 - pitches thrown in a game requires 1 day of rest prior to the next appearance; 76-95 pitches thrown in a game requires 2 days of rest prior to the next appearance; Games where an ineligible/illegal pitcher pitches will be forfeited
Substitution Summary - for the 2019 Season, a continuous batting order will be used. Changes to a 9-man/10-man batting order may be implemented for a portion of the season or for tournament play.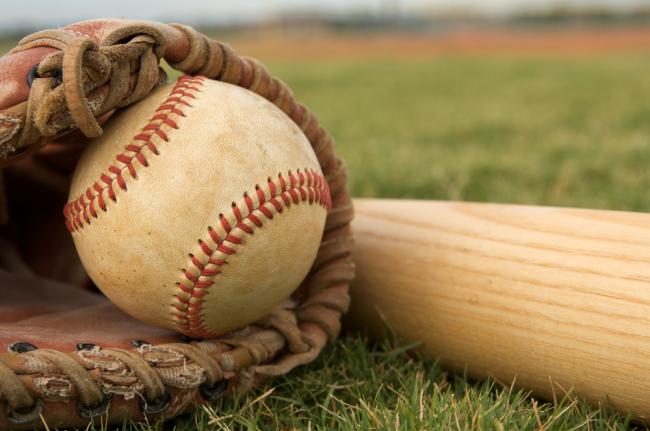 Comments
There are no comments for this announcement.