Announcement
More editing options
USA Softball ACE & Background Information
All Coaches working with each team to be ACE Certified.
Link ~
Background Check Program
Required of All Staff working with each team 18 years or older to be BG Checked Link ~
SafeSport
All Members 18 years or older Certified prior to ACE Certification
*BG & ACE are yearly requirements, SafeSport is every 2-3 years, all to be satisfied prior working with your players.
****Access Registration, Background Check, SafeSport & ACE Certification Program at
RegisterUSASoftball.com
*****
Mandatory for All
Invitational Play &
Championship Play
a. Any Junior Olympic team participating in championship play must have at least one ACE certified coach (current year) on the field/dugout during championship play games.
b. (NEW 2010) All JO team personnel assisting in the dugout must have a USA background check (current year)
c. (NEW 2013) All other coaches, scorers, etc. (18 years and older) that will be in the dugout or on the field, during games, must visually display proof of a USA background check (current year).
(USA Softball of NH "Recommends" that you ACE certify more than one coach) *****
2018 USA Softball Code & Playing Rule Changes
Click on Link ~ USA Softball Code & Playing Rule Changes
Certified USA Softball Equipment
Click on Link ~ USA Softball Testing & Certification Program
****Pertaining to bats, balls, warm-up bats & warm-up attachments
****
FAST PITCH for 2013 and BEYOND for ASA/USA Softball
There will NOT be any changes for Certification Mark and Test Standard for all bats used in the game of ASA/USA Fast Pitch Softball for the 2013 season. The current 2000 and 2004 Certification Marks will continue to be the appropriate Marks for Fast Pitch, and any new models produced by the manufacturers will continue to display the 2004 Certification Mark.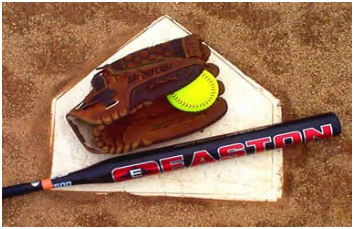 Comments
There are no comments for this announcement.