Announcement
Posted by
Pam Civils
on May 04 2019 at 05:00PM PDT
More editing options
Greetings and Welcome.

The District website will be able to provide our local leagues with enhanced and convienient service 24/7. We hope that you will take advantage of this opportunity.

District 23 encompasses the cities of Chino, Chino Hills, Montclair, Ontario and Upland.



Please visit the various News pages for information pertaining to general and special interest as well as other information. Please take some time to review the updates.
In loving memory
Pedro (Pete) Moreno
California District Administrator 2002 to 2008
Passed away 7/15/2016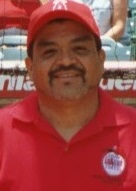 Comments
There are no comments for this announcement.