Announcement
February 9th, 10 a.m.
Posted by
Ken Cicalo
on Jan 20 2018 at 04:00PM PST in Spring 2016
More editing options
Uniform & Equipment Exchange
Our Annual Uniform and Exchange Day will be Saturday, February 9th from 10-11 a.m. at Cadman Park.
If you have any items that your child has outgrown, please bring them to Cadman Park any afternoon between now and then, or to Team Assignment Day on February 2. We will collect them, organize them, and make available all of the donated items. These cleats, pants, belts, gloves, gear bags, etc. will be displayed and available, while the supply lasts, to anyone who would like them.
We invite everyone to look through your closets, under your beds and in your garages for items that are still in good condition but that your kids are not using any more. You are welcome to any reasonable number of items, and are not required to donate in order to take something home.
We will also be selling tickets to our great March 16th fundraiser dinner at that time.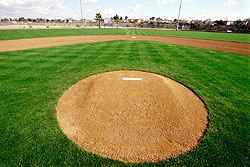 Comments
There are no comments for this announcement.