Announcement
Saturday, March 9
Posted by
Ken Cicalo
on Apr 06 2016 at 05:00PM PDT in Spring 2016
More editing options
OPENING DAY IS ON!
OK, let's try this again. After a week's postponement due to weather, we are full go for this Saturday (March 9) to be our Opening Day, with exactly the schedule we had planned for March 2. This means TBall games at 7:45, all players and coaches lined up behind the Padres field at 8:45, ceremonies at 9:00, BBQ, jumpers, raffles, etc. Game schedule is what we had scheduled for March 2, including the one-hour Minors exhibitions.

Come early as this is always our biggest celebration day of the year. We are starting at 7:30, with donuts, coffee and breakfast burritos. After our TBall games, our great ceremony at 9:00 willl included raffels for the kids, music, special guests and all of the pageantry of Opening Day at Clairemont Hilltoppers.
After the ceremoney, we have a hreat BBQ, sponsored by Islands Restaurant, jumpers for the kids, and ballgames on all three fields the rest of the day. Make it a full day of fun for your family!
All games that are shown on your game schedules for March 9 are cancelled. Those TBall and Rookie games will not be made up. Farm, Minors and Intermediate games previously scheduled for March 9 do need to be made up. We are playing the schedule originally shown for March 2 (see below).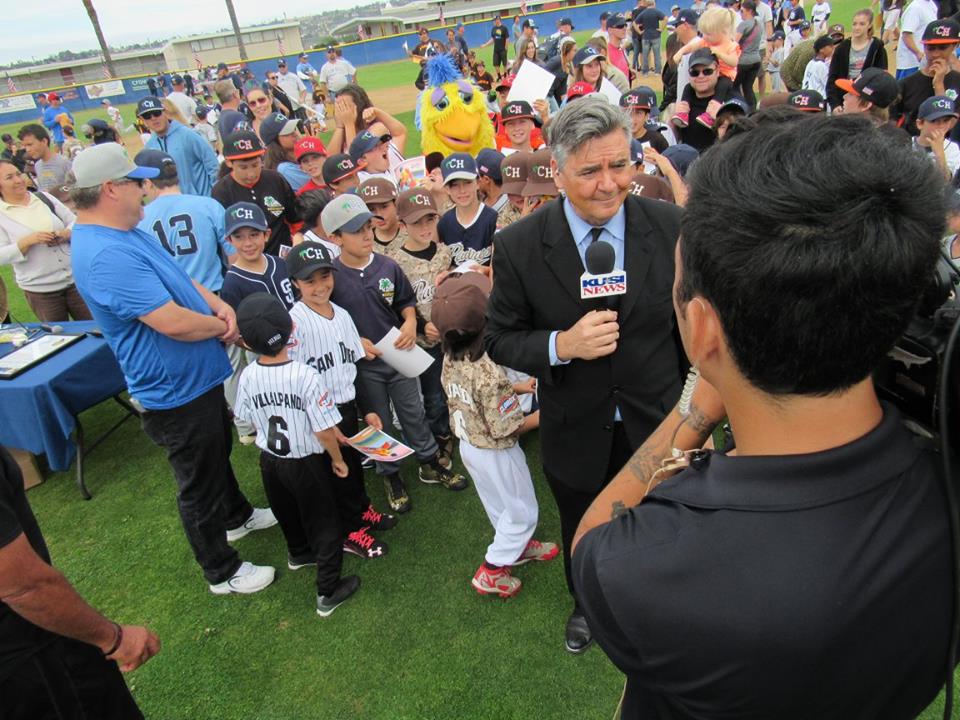 Comments
There are no comments for this announcement.