Announcement
More editing options
MSAD 3 SPORTS SITE FOR FOMVA
www.eteamz.com/msad3sports
check back to see new information on the new "Friends of Mt View Athletics." FOMVA
see handouts tab for youth soccer camp 2010 and boys soccer handouts.
If you have handouts and want them added let me know.
Lisa Elkins
I have started a site for all msad sports for news etc. There is a link also from the BUM league site as well to get you there.

If anyone would like to help or be an administrator of a particular sport I can set it up that way to let you add your rosters and\or news about your sports. We need your help in making the website a success.

BUM league will still be seperate but there will be a link on the LINKS menu bar to get you to this site. As well as from the FOMVA --MSAD3SPORTS site to BUM league.

It may take time to get things in or people interested in it. Just thought it might be nice to at least post scores or game summarys or anything that might be of use to your teams.

From Elementary to High School Lets see what we can do.

Lisa Elkins elkins@uninets.net

CHECK OUT THE LINK TAB ON LEFT FOR OTHER SITES OF INTEREST LIKE :

BUM LEAGUE
WALDO COUNTY LITTLELEAGUE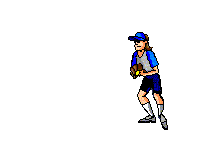 Comments
There are no comments for this announcement.