Announcement
Coaches' Corner
More editing options
Managers -
Just a reminder to check your player's equipment.
1) ALL catchers must use a LL approved helmet with a NOCSAE stamp with a dangling throat guard. The helmet/mask/dangling throat guard must be worn during infield/outfield practice, during pitcher warm-ups, and during the game. Check to see that all screws are in place securing the mask to the helmet. Catcher helmets missing screws or the dangling throat guard will be removed from play. (See John Hollingshaus, NCLL equipment manager, if you need a throat guard.)
2) Composite barrel bats are prohibited UNLESS they have been approved by Little League. Managers should carry with them documentation that clearly shows that the composite barrel bats their players intend to use have been approved by LL. Go to www.littleleague.org for a list of approved composite barrel bats. Print this out and carry it with you during practice and games. The bat may be removed from the game if no documentation can be produced. (Umpires do not carry the documentation.) Both of these items are important as you begin playing Interleague games and your equipment is inspected prior to the start of your games.
Chuck Reichel, NCLL UIC
---


Click image to visit ArbiterSports website and check your teams umpiring assignments. If you need further assistance, please contact Chuck Reichel.
---

NCLL Safety Program
The coaching staff must be prepared and properly equipped to handle a medical emergency when a player becomes sick or injured. Coaches should review the 2012 Safety Manual to familirize themselves with Accident Reporting Procedures, Incedent/Injury Reporting responsibilities, and other player safety guidelines.


NCLL Incident/Injury Tracking Report

2012 Safety Manual

Fundamental Coaches Training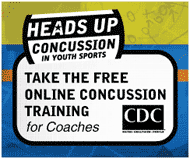 CDC has created free tools for youth and high school sports coaches, parents, athletes, and health care professionals that provide important information on preventing, recognizing, and responding to a concussion.
---
Complete LL 2014 Bat List
The following is a list of bats with a 2 1/4 inch maximum diameter that are currently licensed for use in the (Major Division & below) Little League ...Link
Rules for 50/70 Division & Up (2 5/8 inch barrels) ... Link
---
Rules & Regulations
2014 NCLL Bylaws

2014 NCLL Field Ground Rules

2014 NCLL Constitution

2011 Rule Book Changes Summary (Little League Baseball Presentation)

NCLL Batting Cage Rules


---
Coaching Resources
Little League Coach Resource Center is a free online resource that provides expert advice on coaching several different age groups of baseball and softball players, as well as drills that will help coaches better prepare their teams for games.
eteamz Tips & Drills is full of usefull drills, tips, games and more for coaches, players, and parents.

Free Active e-Newsletters – Get tips and tools from top collegiate coaches, special partner offers and more. Get the latest fitness, nutrition and event information you need to stay active and improve your game.


---

Comments
There are no comments for this announcement.