Announcement
WELCOME Burlington County Pop Warner Cheer
More editing options
Burlington County Pop Warner Cheer is a youth athletic league.  We are an all volunteer organization that teaches good sportsmanship, courage and team participation. Our goal is to create happy and memorable experiences while teaching and promoting the fundamentals of the sport.  We instill values and a superior work ethic in the classroom and on the competition floor.  Scholastics comes first.  We are proud to be affiliated with National Pop Warner and a part of Eastern Region!
---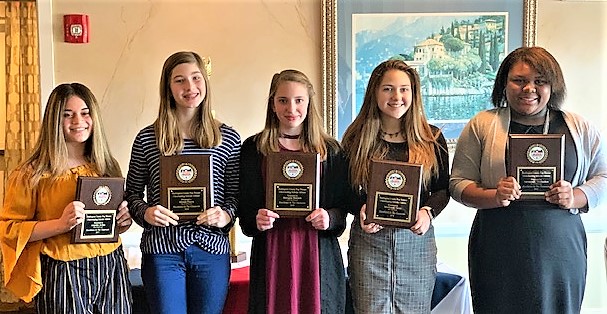 2018 BURLINGTON COUNTY POP WARNER LITTLE SCHOLARS
CONGRATULATIONS!
Burlington City Blue Devils ~ Savannah Thalacker
Cinnaminson Pirates ~ Morgan Daniels
Delran Bears ~ Madyson Twist
Palmyra Panthers ~ Alyssa Fusco
Riverside Bulldogs ~ Anjolie Aviles  
---
 2018 1ST TEAM BURLINGTON COUNTY EASTERN REGION SCHOLARS
 CONGRATULATIONS! 
5TH

GRADE

 
 

BRIELLE

FITE

                          
 

RIVERSIDE

BULLDOGS

 

TAYLOR

GRINNAN

 

RIVERSIDE

BULLDOGS

 

AVA

HOLMES

 

BURLINGTON

CITY

BLUE

DEVILS

 

AVRIANNA

INGRAM

       
 

BURLINGTON

CITY

BLUE

DEVILS

 

ALYVIA

MONIZ

 
 

RIVERSIDE

BULLDOGS

 
 

REAGAN

VALACHOVIC

             
 

BURLINGTON

CITY

BLUE

DEVILS
6TH

GRADE

 
 

KEMMA

BRYNE

 

CINNAMINSON

PIRATES

 
 

AMANDA

GILMORE

 

PALMYRA

PANTHERS

 

ADRIANA

LUCIANO

 

RIVERSIDE

BULLDOGS

 

SAVANNAH

THALACKER

         
 

BURLINGTON

CITY

BLUE

DEVILS

 

KAYLEE

YUNGAZACA

YUNGA

  
 

RIVERSIDE

BULLDOGS
7TH

GRADE

 
 

RACHEL

BOSSEN

                 
 

DELRAN

BEARS

                        
 

HANNAH

BYSTROM

 

DELRAN

BEARS

 

GIANNA

DIGIACOMO

 

DELRAN

BEARS

 

ASHLEY

HARTMAN

 

DELRAN

BEARS

 

AVA

LIPPINCOTT

 

PALMYRA

PANTHERS

 

SENIYAH

MARY

                       
 

RIVERSIDE

BULLDOGS

               
8TH

GRADE

/

SENIOR

 
 

JULIA

FERNANDES

      
 

RIVERSIDE

BULLDOGS

 
 

VICTORIA

ROMAN

                   
 

CINNAMINSON

PIRATES

             
CT/SD 
 

ALEXIS

DUNLEAVY

                   
 

CINNAMINSON

PIRATES