Long Island University Blackbirds
Located in Brooklyn, Long Island University (LIU) plays Division I college softball in the Northeast Conference (NEC). See the link below for the latest game schedule.
Head Coach: Roy Kortmann
Schedule: http://www.liuathletics.com/schedule.aspx?path=softball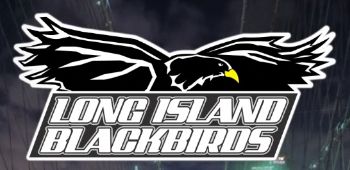 MSO Softball Press
Below find links to articles on MSO Softball teams and events.
July 26, 2013
MSO Villagers Wrap Up Another Successful Season
June 19, 2013
MSO Villagers Finish Successful Season
Jul 30, 2012
10U Villagers Season Culminates with Division Championship
Jul 14, 2012
12U Villagers Seize Cranford Summer Tournament Title
Jul 10, 2012
14U Villagers Win Cranford Tournament Title
Jun 6, 2012
Kitchen a la Mode, Stony's and MSO Softball Support Relay for Life
Aug 5, 2011
Summer MSO Girls Softball Season Wrap-Up
Jul 27, 2011
MSO U14 Girls Softball Team Wins Championship
Jun 21, 2011
MSO Softball Celebrates Tom Nevius
Jun 21, 2011
MSO Villagers U8 Softball Team Make Semi-Finals
Jun 12, 2011
Sunday is Softball Day!
Oct 21, 2010
10U Villagers Clinch Cranford League Championship
Aug 3, 2010
MSO Villagers Softball Round Up
Jul 16, 2010
MSO Girls Softball 10U Team Making Great Strides
Jun 28, 2010
MSO Softball Day
Jun 23, 2010
MSO Girls Softball Teams Win District Championships
Jun 12, 2010
Inaugural MSO Softball All-Star Game
High School & College Softball
Maplewood and South Orange are fortunate to have access to several local high school and college softball programs. MSO Softball players and their families can enjoy watching softball being played at a high level and learn from these skilled players and coaches. See below for more information on each of these softball programs.
Seton Hall Summer Softball Camps
The Seton Hall University softball program has announced their 2016 summer camps for all players ages 8 to 18. The following camps are being offered on Monday, August 22:
All Skills
Elite Hitting
Elite Pitching
For full details and to register, visit the Seton Hall Softball Camps website.