BHLL will only field a Girls Minors Softball Division (Grades 1, 2 and 3). Click on the "Register Now" button on the Home Page to register for the 2015 season.
You DO NOT have to live in Beverly Hills to play Beverly Hills softball. BHLL offers one of the most affordable softball options in the area.
Girls Majors Softball (Grades 4 and 5) and Girls Seniors Softball (Grades 6, 7, and 8) will be playing in the Birmingham Beverly Hills Girls Softball League.
BHLL is looking to fill the Director of Umpires position. If interested, please contact BHLL at
bevhillsll@yahoo.com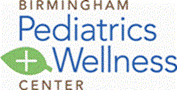 Congratulations to the Beverly Hills Little League 11/12U Team for winning the 2015 District 4 championship!
The team finished 1-2 in the State Finals. Congratulations on a great season!