RANK TEAM W L T PCT W L T PCT
1 Falls City 1 0 100
2 Kenedy 0 1 0
3 Pettus
4 Port Aransas
5 Woodsboro
361 #1 Resource for highschool basketball.
7/3-9/16
Two Black Dudes are dead ......Killed by Cops (white cops)..... Folks its time to teach our kids how to survive being aprehended by the law.....Cause it seems like only the others make it back home with a ticket or go to jail alive
Real Talk (Wednesday)
What College Coaches are really saying about U (High School)
Motto: There is no such thang as a Big Time Player having a bad game in a BTB GAME
Contact information: frankhyoung3@hotmail.com or (713) 548-6057
Frank Young .
Founder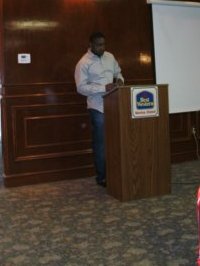 Before I go off the chain, I want to make sure all of you know a couple of simple things. First thing is this, I have not spoken to any members of either party thats involve with the profound madness of sadness that is being displayed with the West Oso athletic department. I have not spoke with Turk either. But like my grandfather always told me " A DEAD CLOCK IS RIGHT TWICE ADAY."
My opinion on Turk is simple. I think he is a man that cares about kids and that he loves to be able and say I told you so. With these characteristics how can a coach just all of a certain Resign. I see first it was not about the kids that made him do it, because Coach Turk was simple bringing back the same players. So that is not the answer. Maybe it was the money. In my opinion I think he was happy but fighting with that from a personal standpoint because every 361 basketball coach knows that he / she will not get paid fairly from a Stipen Standpoint. Maybe it was from the position/ title? There is not many of educators that has the certs that Turk has on the West Oso campus. I know for a fact and you can find out this information to by looking it up on a website that he was a treat to a lot of folks in the West Oso admin position. Im just saying this could be a factor. Lastly maybe it was because of Turk CBS NCAA story that made him an star in Indiana and here inTexas as a coach that overcame a lot of life challenges. But even if Turk mention it or thought it he deserved to be treated better then the treatment he recieved by the powers to be. How can you do this to a Winner? I ask this question in only defense of my 1940's -1970's people that fought things like this.
West Oso Board Members- you should be a shame of yourself. But something tell me that you don't care. You owe it to the community to do the right thing. What happen to Turk at graduation was BS to the highest degree. What happen to those other coaches in the past was more of the same. But what is still allowed to go on right now, including with all the things from the Sup, AD, former Principal, lack of instrutional financial control is all on you. So why all 5 or 7 of you get off your a$$ and do something thats right for a change. Stop passing the bs down because truly most of your hire HELP do have it in them to recoginized $hit from Shinola. But here is what I would do.
Supt- she has to go. Just let this sit here for a moment..... Does this lady make the job better for the lowest performers in the district. A school district your size most Supts now most of the staff. I bet she does not know the lady in the cafertia as well has the teacher thats teacher Earth Science. They way she handles the funds its observed. The AD at West Oso is getting paid as if he is doing 2 jobs. From the way his record looks like either you had to be en having a generous day so he could get that Head Coaches Stipen. You should be fire just by his contract.
AD- he probably should not be fire as a coach but being an AD, I know Turk was more qualified for the AD position. But lets just say Board Members not doing the right thing again.
So how did we get to this point. Maybe it was the letters that concern parents sit in. Maybe it was the suspension during graduation. But the onething I love about Turk he was a man that stood for something great . Before he bow down he Resign. Strangely how quick West Oso got a new coach. I let caller handle that. So when I tell you a cook dead fish may taste good but after you are done eating you still smells like FISH
seth engelken
The Corpus Christi implant by way of TAMU CC has put together a team. He has kids out of the SA surrounding area playing some great basketball. I saw them hang in there against Texas Pro to only come up short 89-85 and I saw them destroy Texas elite. Like I aways stated if you can pick your own players then you should be a very good team. These guys are on the right path
Glory Boyz played in the June Jam They went 3-0 pool play lossthe first game in bracket play. This team must find a way to understand that they must have me against the world approach. After every 25 pt loss they always make excuses. The Coach, and Players must stop that nonsense and play hard every time out. I mean crying to me about a 1 point loss is totally different. Hell you manage to go through pool play underfeated. Its been times when I saw you guys up by 19 to only when by 3 or 10. The real teams would have open that thing up to 25-30 with a running clock. Stop complaining and play. Stop bragging and play.
The most commerical thing I heard was that no 361 team has came down here (Houston ) and won. I remember when those Willie Harper team , I remember Leon teams did it twice. Hell just last year Rob and myself brung a group down and got to the championship game. Coaches musts take owner ship not only when the team wins but most importantly when they lose as well. But Players must take pride in there play on the court.
About the 1st game. The first game started off very ragged for the Glory Boyz. I mean players came on the floor jacking up 3's like the opposing team had 5 7'fters on the court. Team Fort Worth jack up a couple of 3's but like fools goal they made their shoots.
Teams then made subs and this is when the subs came in to take over the game. Eddie Rod of Miller toook the challenge of stopping the pg of Fort Worth. Eddie did most of his damage in the paint creating AND 1 opportunities for himself and teammates. The Floor General Tango from Goliad settle the team down to truly take control of the game. Drake from Miller also made perfect kick out passes from about 60ft from the basket for EZ lay ups. The second team clearly won the game for the Glory Boyz.
Game 2
This game was full of drama. This was one of those Adidas Teams that got hammered at the final 7sec. First thing is this you never allow kids to keep the score and the clock. You are asking for problems. Next thing was this, if a ref holds up both hands then this means 3 pt basketball is good in basketball. In Football this means Touchdown. Glory Boyz scire the last 5 pts in the final 20 secs on the clock to when the game With :20 left down by 3. 63-66 Mane from Beeville hit a three. Adidas then miss a bad shot with 15 secs left. Eddie then drove to the basket for the game winning lay up.